As much as I love clothing, I am equally enamored with undergarments. The right underpinnings add polish to a look, are classic and "ladylike," and can provide an unparalleled sense of confidence. I love the ritual of getting dressed and undressed. I have affection for items that can be worn comfortably under your clothes and revealed under the right circumstances, as opposed to "lingerie" put on only for show.
I am not against playing dress-up or wearing something completely elaborate for special occasions, but there is an ease and elegance to incorporating alluring items into your regular wardrobe.
There is something so appealing about the seeming effortlessness of this — you won't feel awkward and like you're dressed up exclusively for someone else's benefit. The feeling of your stockings under your own skirt will make you walk with extra confidence. You are less likely to put on something binding, chafing, or made of a terrible synthetic fabric if you are going to wear it all day/all night long.
You just can't feel hot when you're uncomfortable and ill at ease (don't worry, I'm not disparaging the sexy discomfort of wearing a corset).
Even though I am female bodied and female presenting, going into Victoria's Secret practically gives me a panic attack. I get some kind of dysphoria, like I am "not a girl" because every other person in there is buying mismatched cotton thongs, sweatpants, sparkle lipgloss and perfume that smells overpoweringly like baby powder or vanilla.
I also think their advertising, catalogs, and fashion shows are triggering for body image issues.
I want to feel feminine on my own terms and being selective about my delicate items assures me  I'm not succumbing to societal pressure to please others and live up to normative standards of sexiness. I have developed my own style and taste in underclothes and I feel like it is for my own benefit as much as for any partner I may have.
Here are some of the items I think are essential for your behind-the-scenes wardrobe:
Pajamas:
Pajamas were popularized in the 1920's and 30's but these days they might be becoming obsolete.
I think they are a good option for lounging at home because they are comfortable yet put together.
Slippers:
Sometimes I want a pair of maribou pumps for the kitsch factor but these high heeled bunny slippers are way better.
Panties and Bras:
I match all of my bras and panties and I only buy them in three different color combinations.
Black.
Polka Dot.
Nude + Black Lace.
A Robe:
A robe/dressing gown/kimono has Old Hollywood allure.
A Waist Cincher:
This is a good foundation garment underneath a pencil skirt or fitted dress. The garters are substantial enough to stay in place.
(Rago is a reasonably affordable brand and available in plus size.)
A Slip.
Stockings:
I don't wear pantyhose. I don't like how they look or how bunchy they feel. Stockings are the sexiest (IMO). You must wear them with a garter belt. They come in different thread counts (like sheets!), indicated by the denier. The lower the denier, the sheerer and more delicate the stockings. You can also choose if you want seamed stockings or seamless.
Cuban heels have a rectangular detail on the heel with the seam passing through it. The black part starts at the foot of the stocking so you can't really wear them with peep toe shoes.
French heels have a triangular pointed detail on the back of the heel (instead of the rectangle).
Fully fashioned stockings are made in the vintage style. They are knitted flat and then the two sides are sewn together forming the seam. The seam is an integral part of the stocking and not sewn on afterwards as is the case with more modern stockings.
Garter Belt:
There are practical garter belts to wear under your clothes and there are prettier garter belts to wear for fun.
Stay-ups:
I do not like wearing a garter belt all day long, so I wear stay-ups most of the time. I like how they look and they're comfortable. I have light ones for warm weather and thick wool ones for winter.
Ankle Socks:
Anklets look really cute with platforms and heels.
Over the Knee Socks:
OTK socks are trendy, but it is hard to find a pair that stay up on their own and don't slouch down when you walk.
If you are annoyed by slouchy socks you might try Sock Garters:
Thigh Highs:
Thigh High socks are attractive and usually warmer than stockings.
I usually buy mine from Sock Dreams.
If money were no object I would definitely have a closet full of Damaris, Kiki de Montparnasse, Agent Provocateur, and Chantal Thomas.
Also currently obsessed with the Maidenform capsule collection designed by Mad Men costume maven Janie Bryant.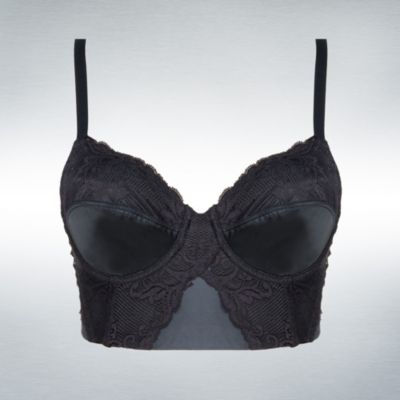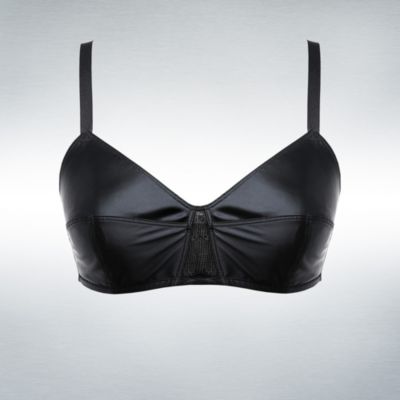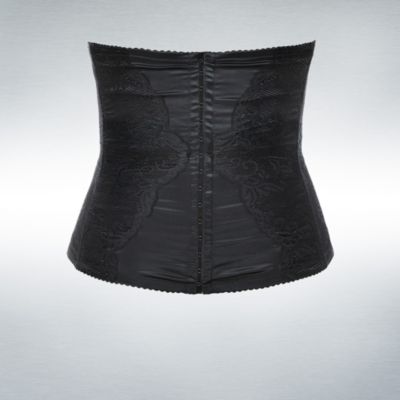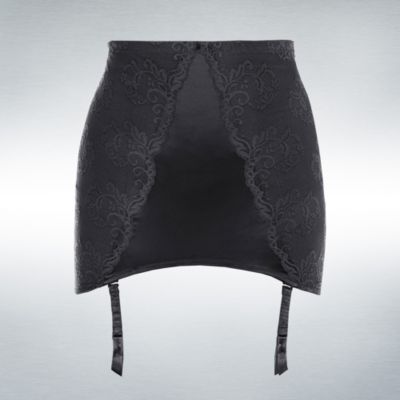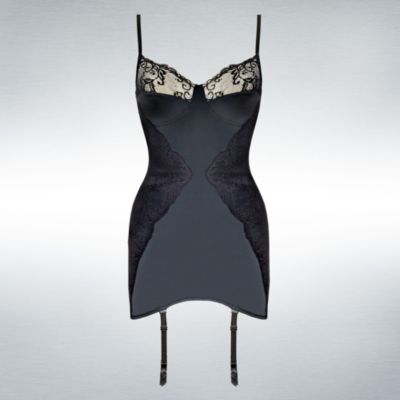 How to dress when you're undressing!